Sadu Cushions (Four Pieces)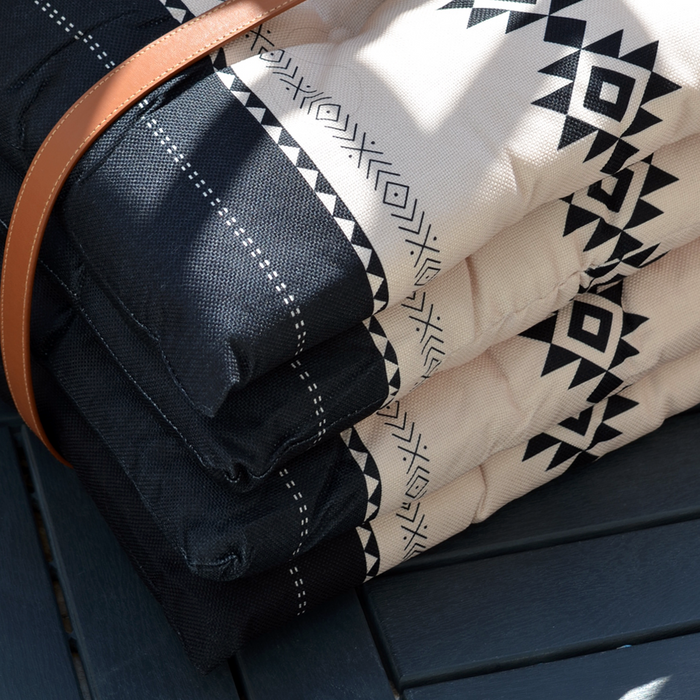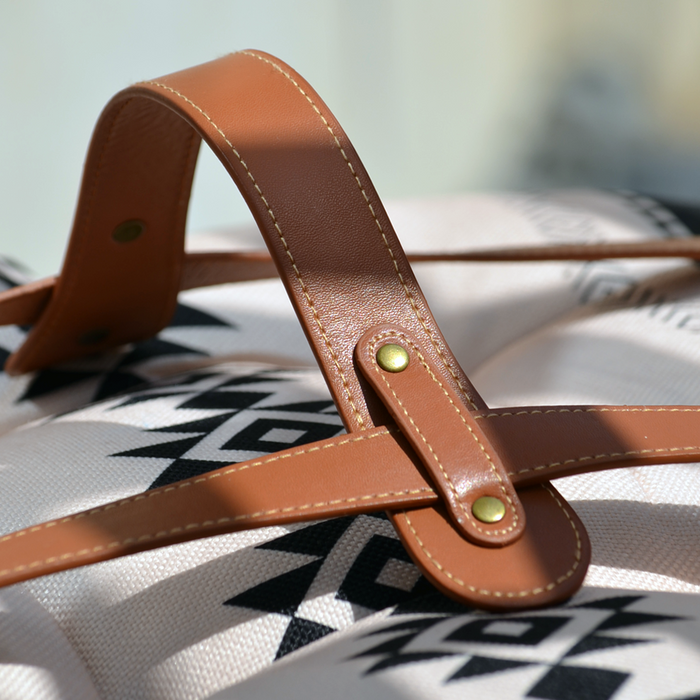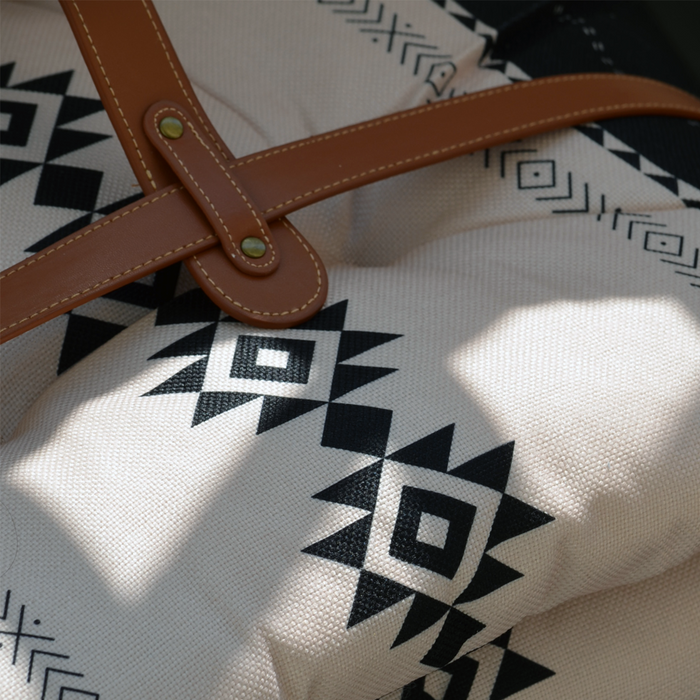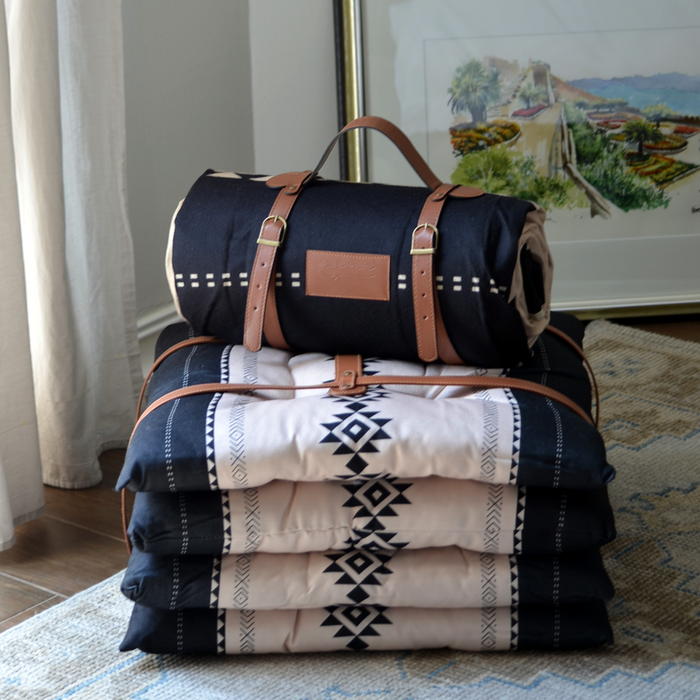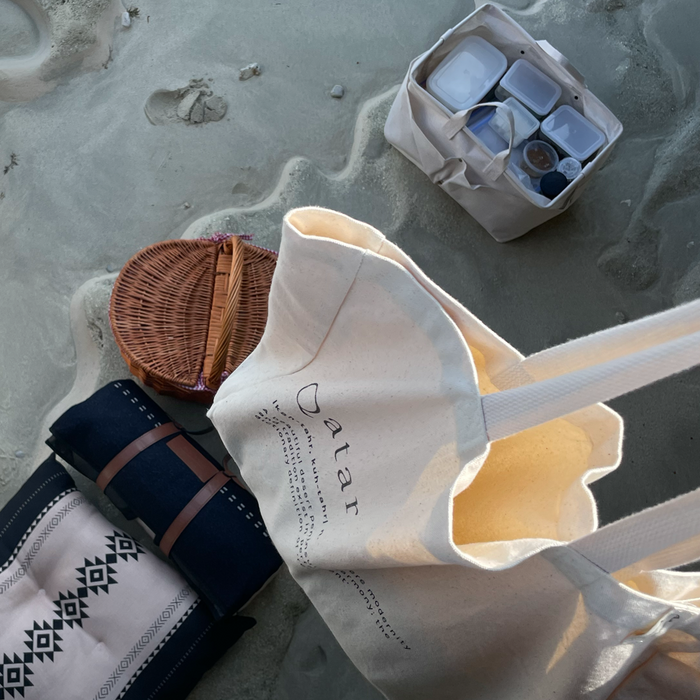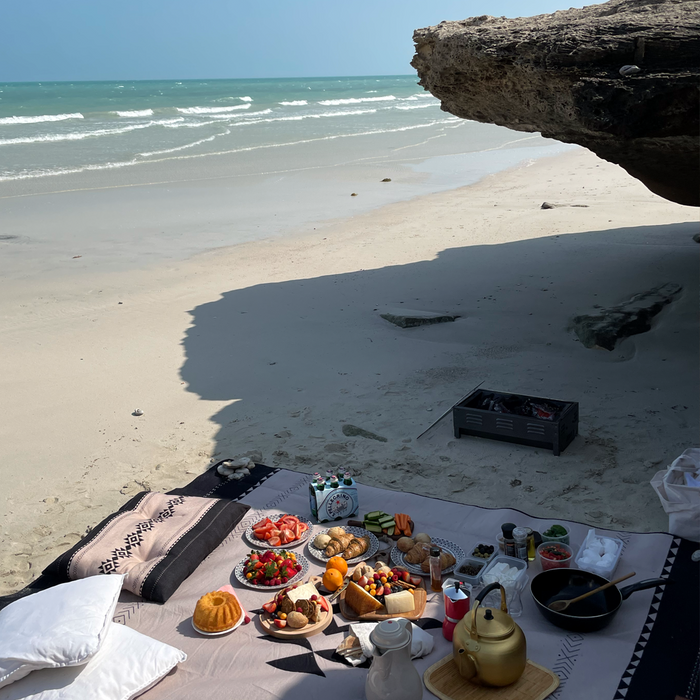 The ultimate comfort and stylish outdoor setup you can ever imagine.
Take your outdoor trip to the next level and capture a picturesque setup using our Sadu Rugs & Cushion Set. This unique Winter edition collection is exclusively designed for Sama and pays tribute to the Qatari culture with a blend of modernity. It is portable, elegantly crafted using top-quality materials. The rug and cushions are perfect for every outdoor event, from picnics, beach outings to joyous family moments.
CUSHION
Brushed Fabric
Black and Sandy Beige   
Sadu- Inspired Pattern
Cushion Size: 20 * 3 *21.5 inches
 CARE INSTRUCTIONS
Avoid rubbing and clean spills immediately by blotting with a cloth or sponge.
Clean one side at a time and allow to dry flat on the floor.
Vacuum with care, do not shake, brush or beat the cushion.
 Packaging: 4 cushions per set only.