Outdoor Tent - Premium Quality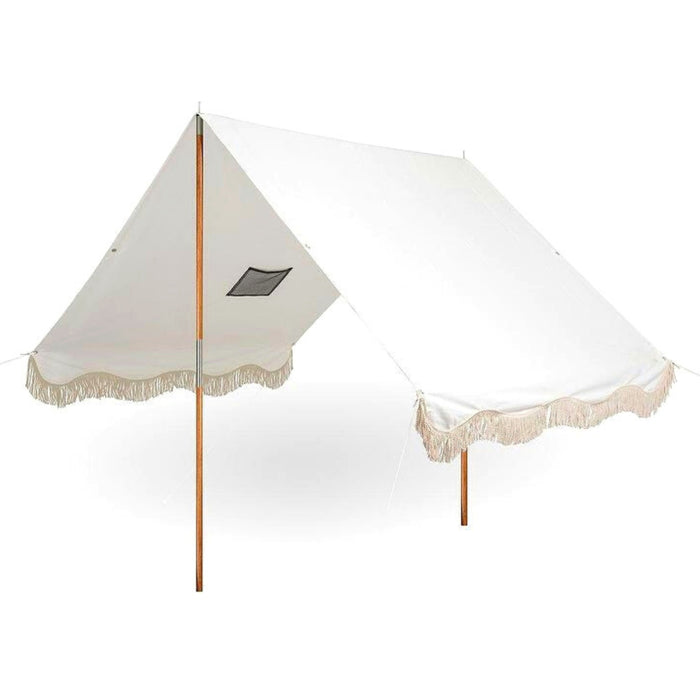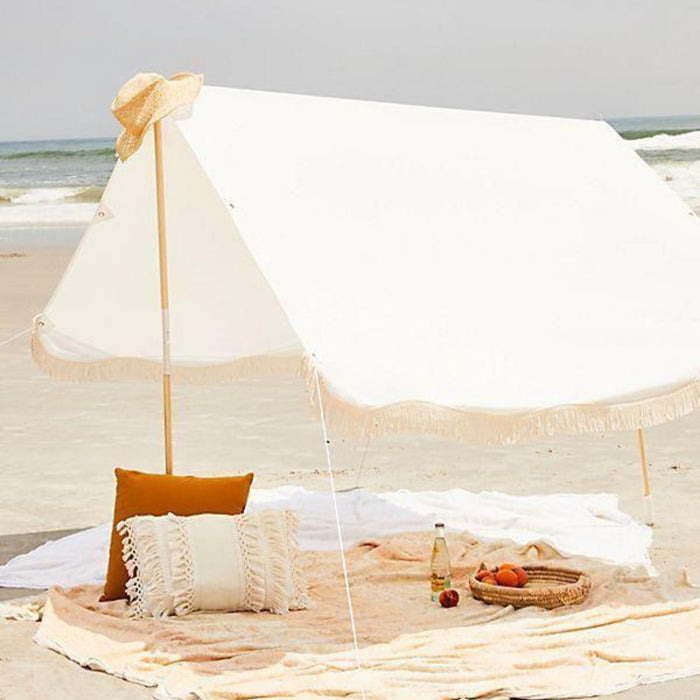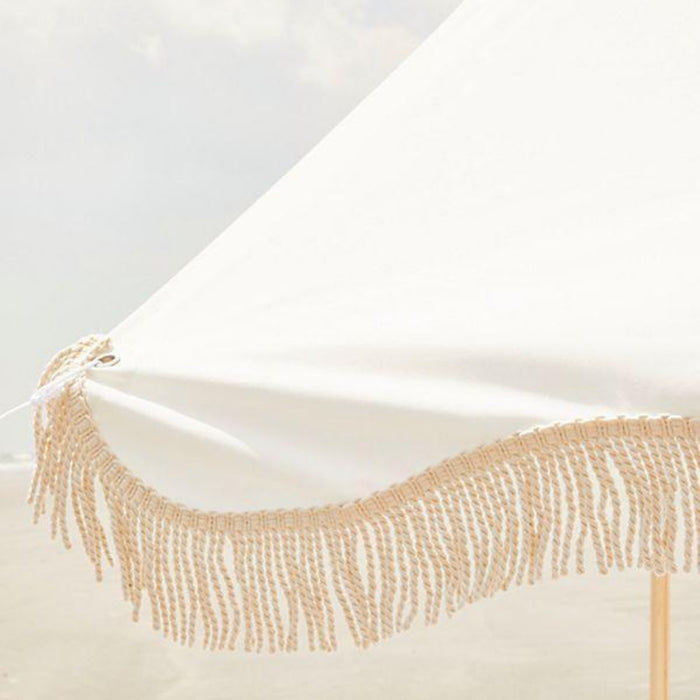 A perfect day is imagining lounging and relaxing yourself all day inside our timeless, simple, yet durable tent.
Create a timeless scenery vibe and enjoy a soothing shade with our premium quality vintage tent. This durable and portable tent is easy to set up, and you can complete it within 5 minutes. It also comes with a matching canvas carrier bag.  
Made for outdoor use, UV- and water-resistant tent material.
The tent is made of polyester/cotton canvas with a trimmed tassel.
Eco-friendly natural wooden guide pole with pegs.
Color: Off White
Perfect for any setting: beach, picnic, garden, or any outdoor activity.
Tent Dimensions: 3 * 1.6 m
Weight: 6.5 kg
Pole Length: 2.2 m (first pole); 1.1 m (second pole)
Capacity: 7 people
 CARE INSTRUCTIONS:
Best to store indoors when not in use. 
Do not bleach, and wash separately using a mild detergent.  
Complete your outdoor setup with our matching chair and umbrella to fully enjoy your outing or outdoor trips.