Pomegranates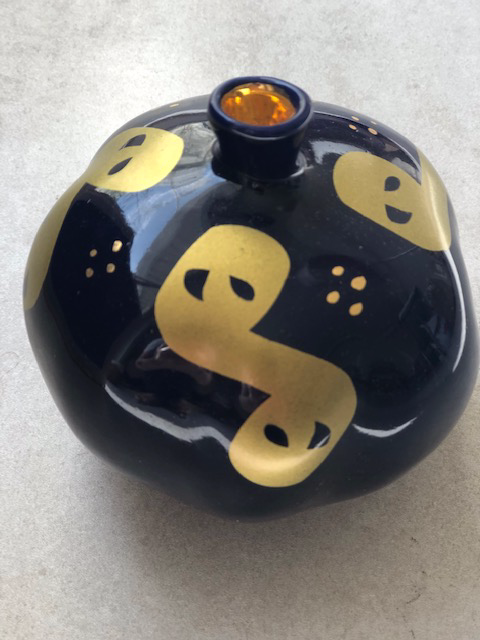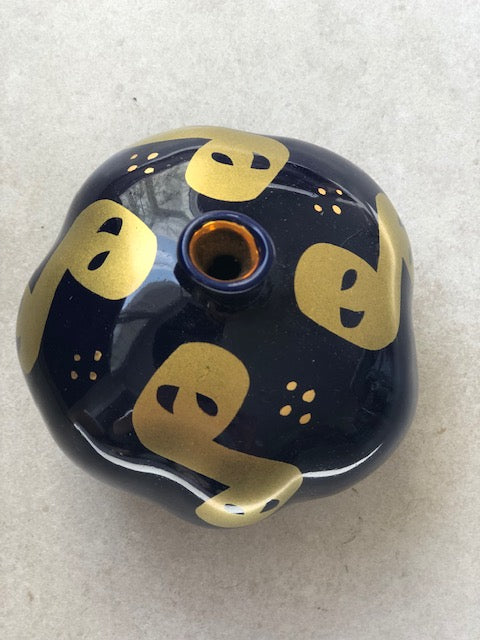 The art: Stemming from ancient Persian culture, the pomegranate, Anar in Persian, is a heavenly fruit that represents love and fertility. In Zoroastrian mythology, hero Isfandiyar ate a pomegranate in his quest for invincibility. The fruit has a number of other positive connotations such as prosperity, happiness, health and ambition.

The artist: Keyvan Fehri is an artist from Tehran and is renowned for his ceramic sculptures. He started his professional work in 1989. He has recreated the pomegranate given the fruits importance in Iranian culture. All his works are handmade.
Each pomegranate in this collection is printed at the bottom with the artist's name and comes in a small wooden box with the artist's name engraved on the cover.
Manufacturing: hand made and hand painted
Material: ceramic
Dimensions: around D30cm H9cm