Desert Life in Qatar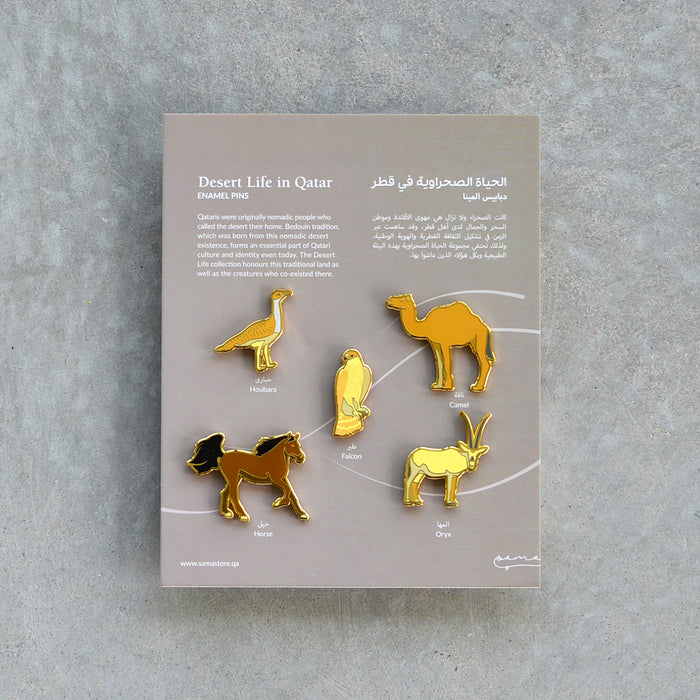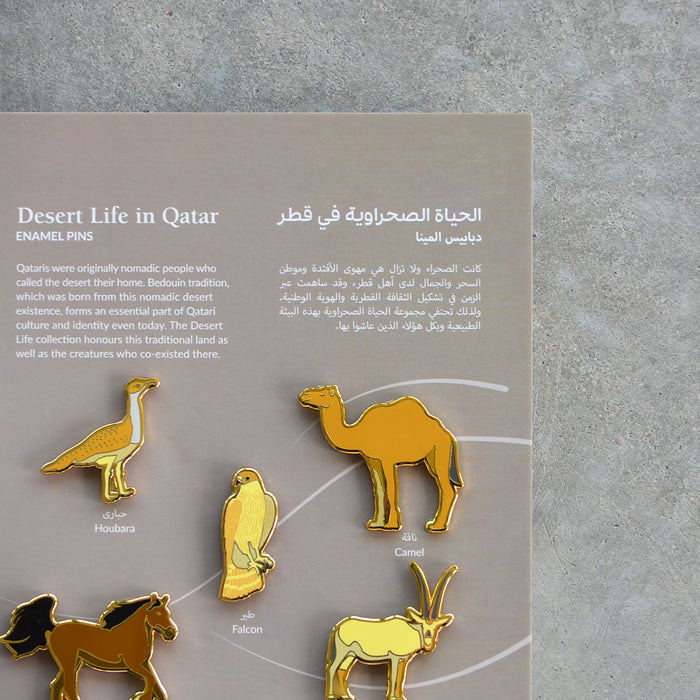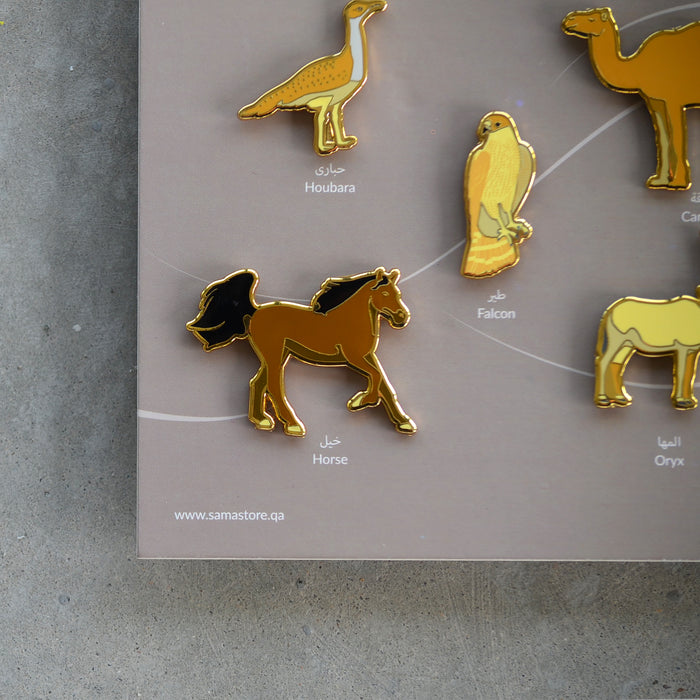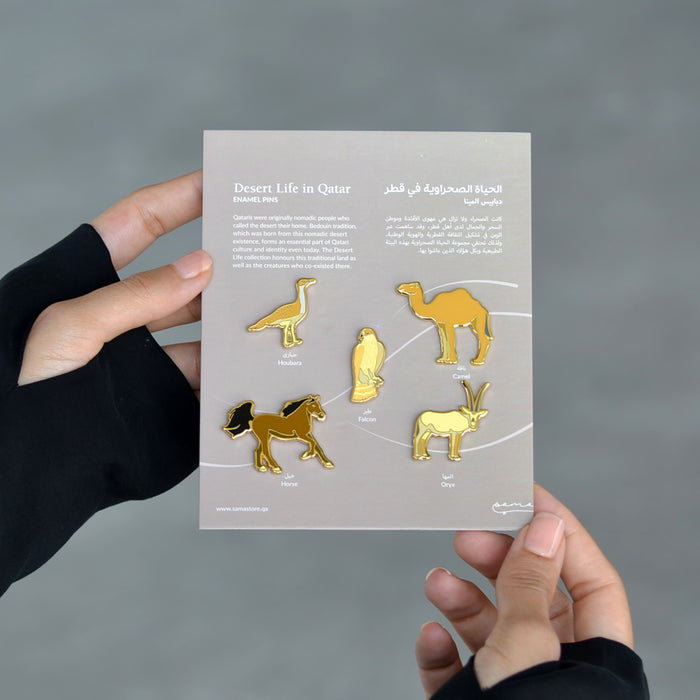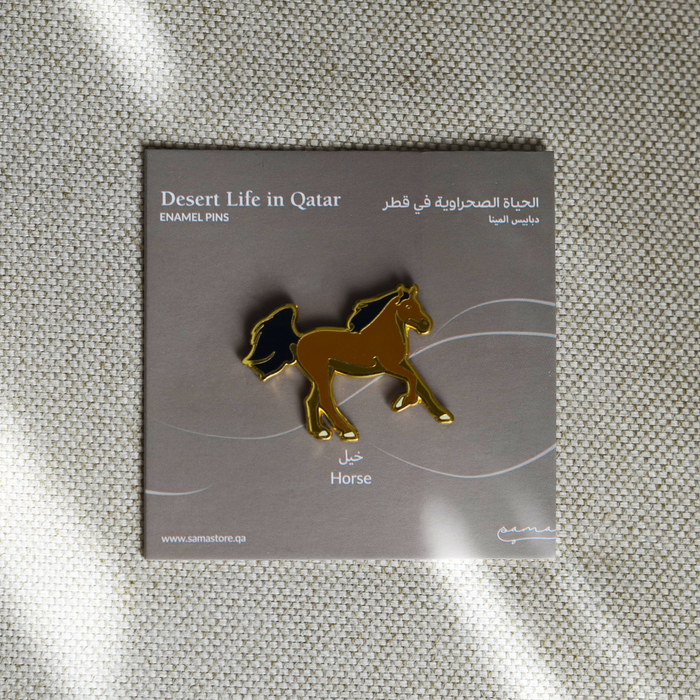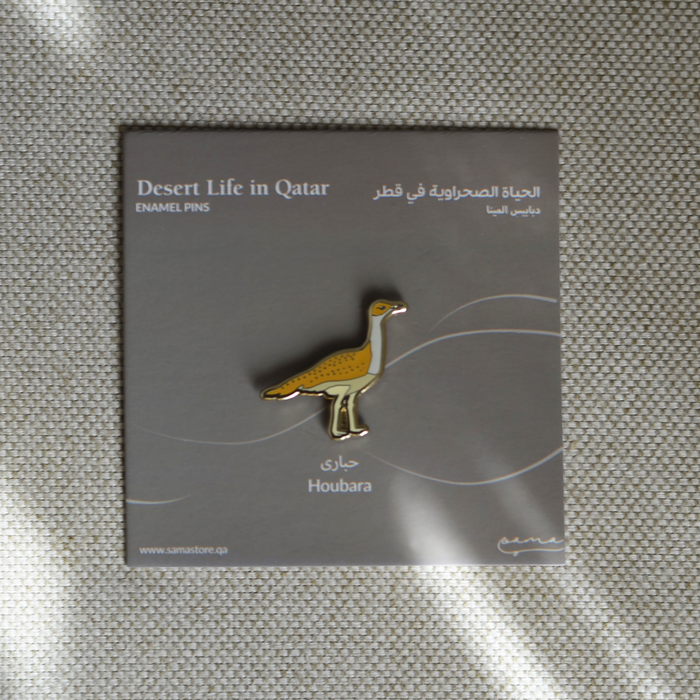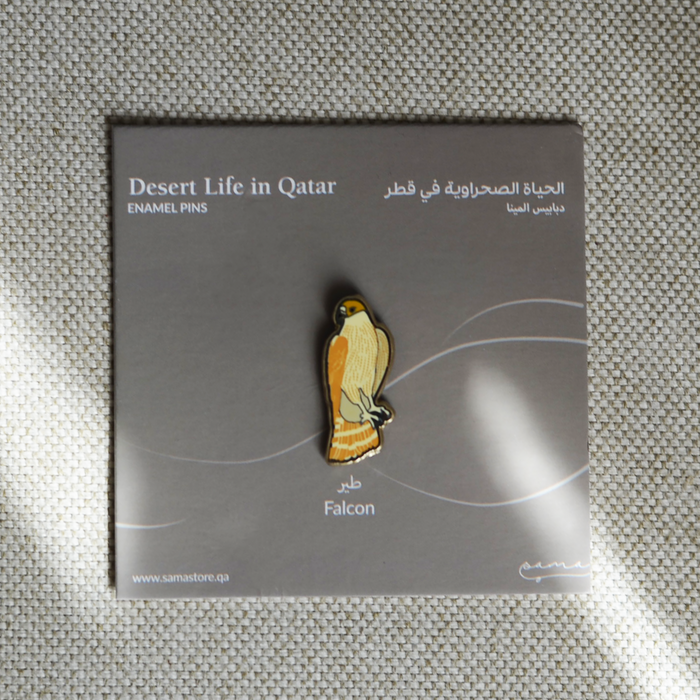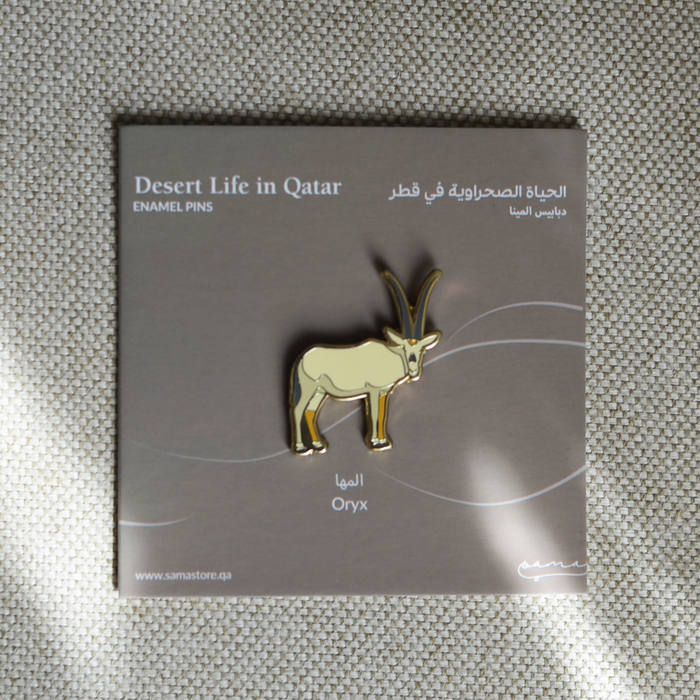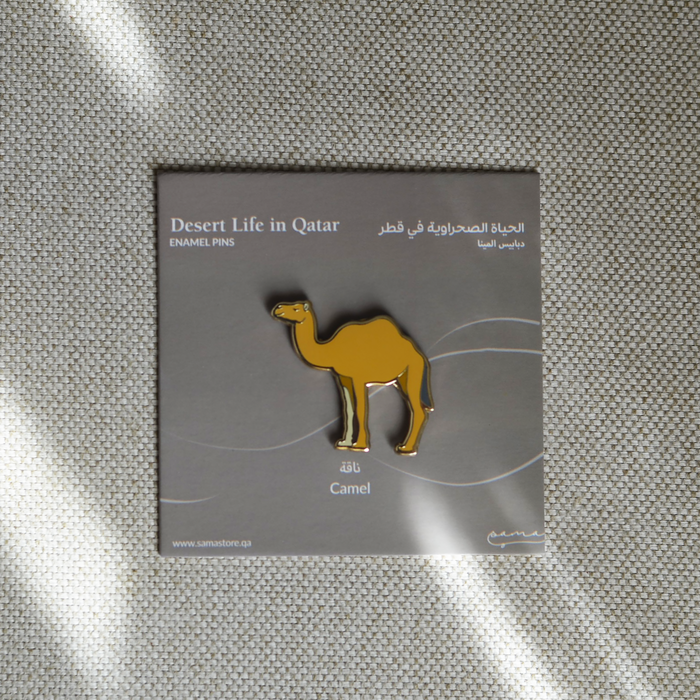 Desert Life in Qatar 

Qataris were originally nomadic people who called the desert their home. Bedouin tradition, which was born from this nomadic desert existence, forms an essential part of Qatari culture and identity even today. The Desert Life collection honours this traditional land as well as the creatures who co-existed there.
 The set of five elegant high-quality Enamel pins consists of: 
Houbara

Camel

Falcon

Horse

Oryx

Individual pins are also available. Kindly check the options.