Sadu Fleece Rug & Cushion (Bundle Set)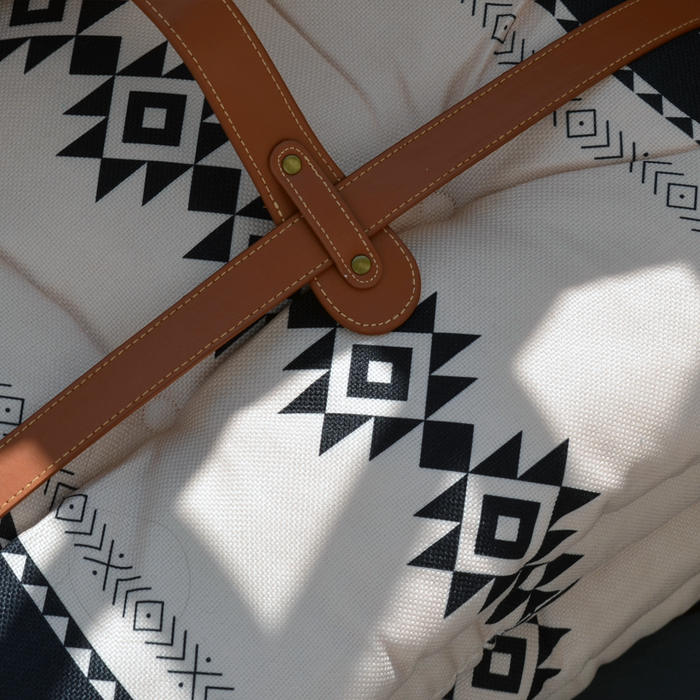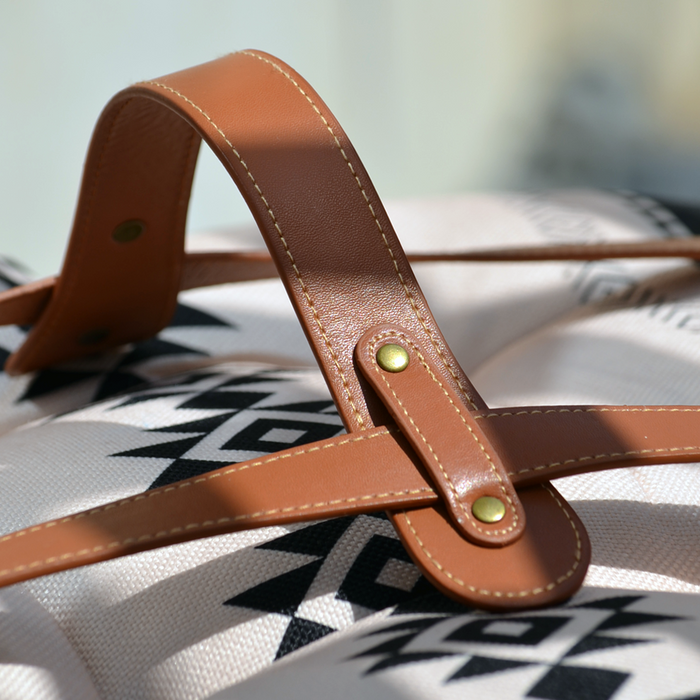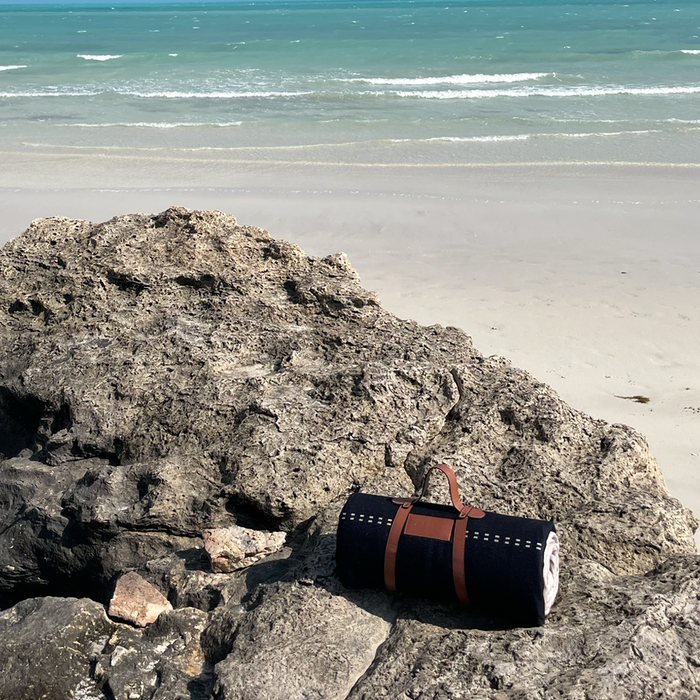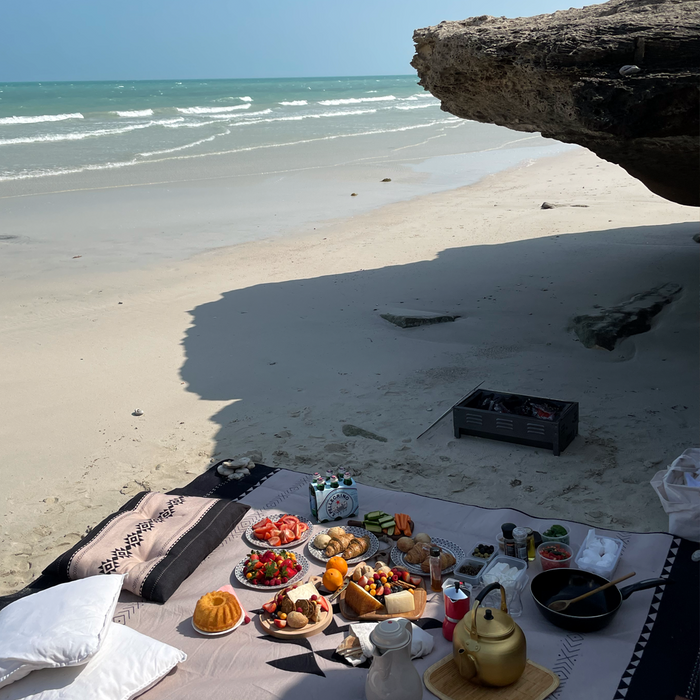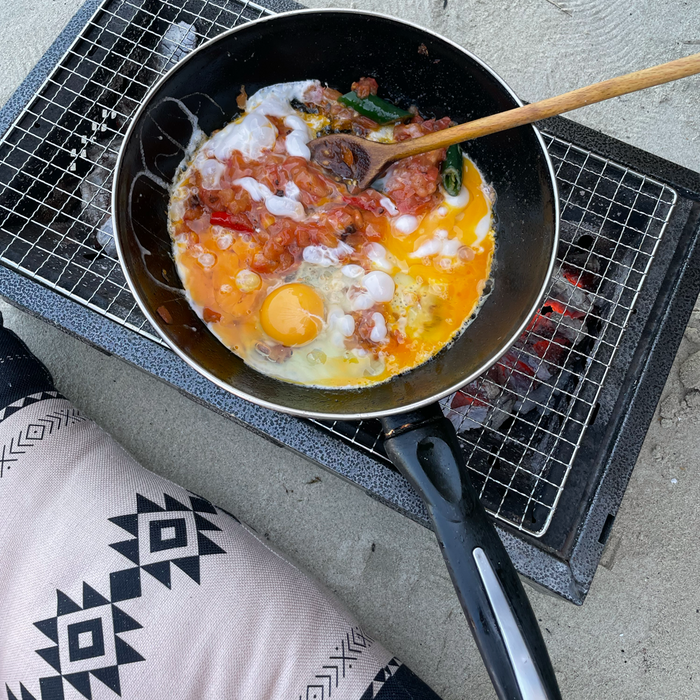 The ultimate comfort and stylish outdoor setup you can ever imagine.
Take your outdoor trip to the next level and capture a picturesque setup using our Sama Rugs & Cushion Set. This unique Winter edition collection is exclusively designed for Sama and pays tribute to the Qatari culture with a blend of modernity. It is portable, elegantly crafted using top-quality materials. The rug and cushions are perfect for every outdoor event, from picnics, beach outings to joyous family moments.
RUG
Brushed Fleece Fabric
Waterproof and Foldable Bottom
Black and Beige 

Sadu- Inspired Pattern
Portable, easy to set up and pack
Waterproof Bottom
Comes with a vegan-leather detachable Rug carrier
Rug Size: 90 * 70 inches
Rug Carrier Size: Strap size- 30 * 1.5 inches; Handle size- 20 *1.5 inches
CUSHION
Brushed Fabric
Black and Beige

Sadu- Inspired Pattern
Durable fabric with a soft surface
Cushion Size: 20 * 3 *21.5 inches
 CARE INSTRUCTIONS
Avoid rubbing and clean spills immediately by blotting with a cloth or sponge.
Clean one side at a time and allow to dry flat on the floor.
Vacuum with care, do not shake, brush or beat the rug and cushion.
 Packaging: 1 Set includes 1 rug, 4 cushions, and 1 detachable leather carrier.