Doha Organic Tote Bag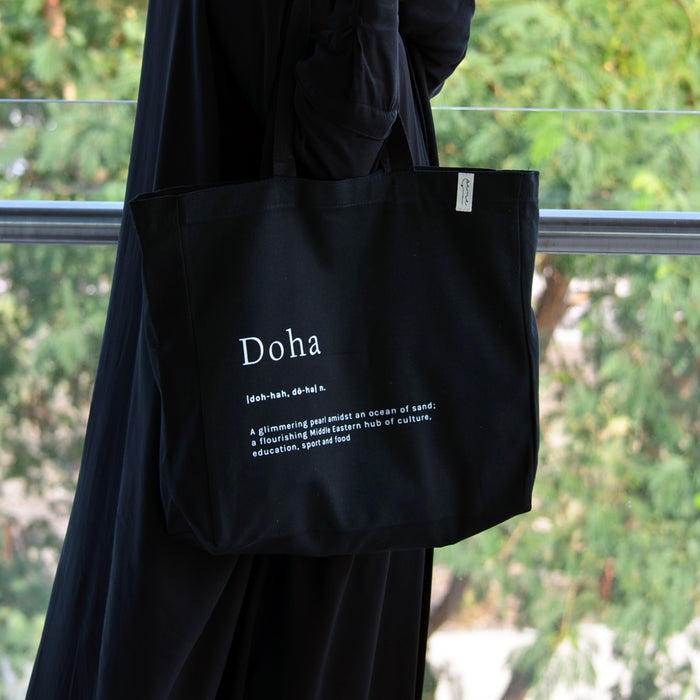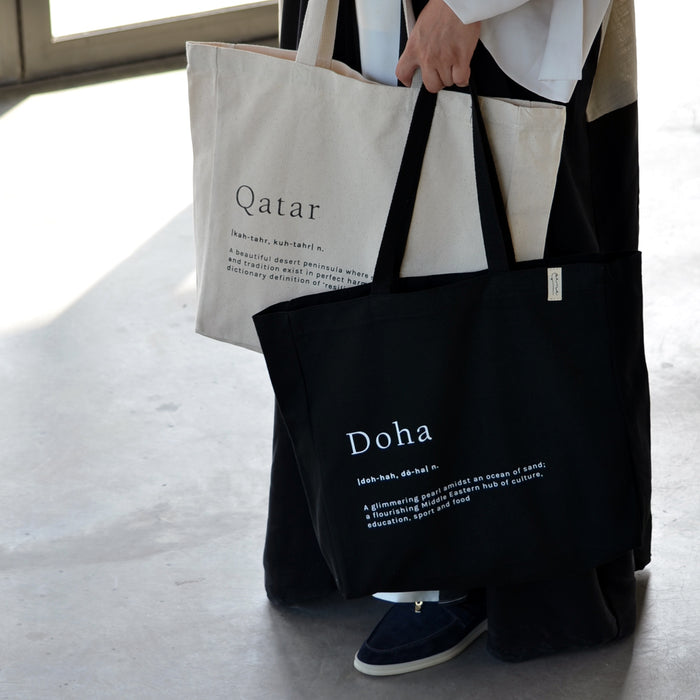 Pack your goodies in this spacious organic cotton tote bag. It is a great way to get green and, at the same time, have a companion for a variety of activities like grocery shopping, traveling, and more. 

The 'Doha' design is inspired by minimalism, timelessness, sustainability, and other elements that define its history and identity.
Doha
A glimmering pearl amidst an ocean of sand; a flourishing Middle Eastern hub of culture, education, sport and food
• 100% organic cotton
• Dimensions: 38 x 38 x 11 cm with side and base bottom
• 2.54 cm wide and 25 cm long self-fabric dual straps
• Printed with high-quality yet sustainable inks
• Machine Wash Cold, Hang Dry