Minimal Steel Mubkhar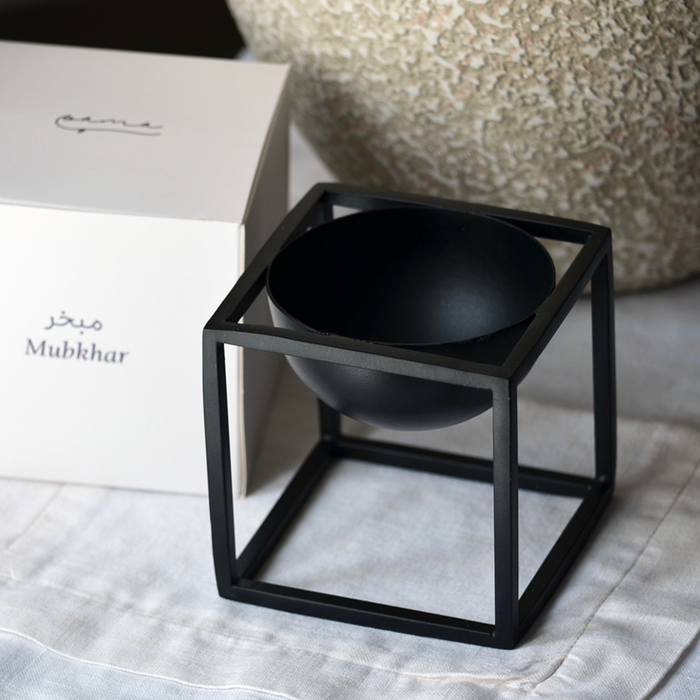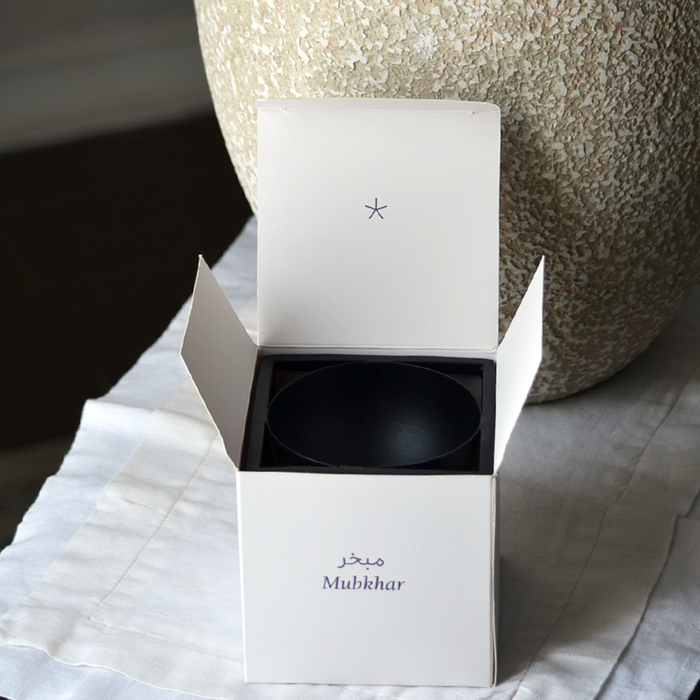 A time to reflect, meditate and spread positivity.
Sama's Minimal Mubkhar is everything you need for all seasons. It is made of durable, high-quality brass and steel material as a frame. The structure is exclusively designed, has the ultramodern vibe, can function as decoration, and is perfect for any setting, whether you are in your living room, bedroom, car, office, and more.
Size: 10 x 10 cm
Color: Natural Black
Material: Brass Bowl and Steel as Frames
Benefits: meditation, reduce stress and anxiety, encourage relaxation, aid sleep, promote concentration, and stimulate creativity
How to Use:
Clean the brass bowl
Place the lighted coal on the brass bowl. * We recommend you add foil as an extra layer between the brass bowl and coal 
Using tongs for safety, add bakhoor or any similar item on top of the disc to spread fragrance all over the area.
To extinguish, cover the mubkhar and dispose of the remaining for aftercare.
**Packaging includes 1 Mubkhar placed inside a paper box.