Qatar Bracelet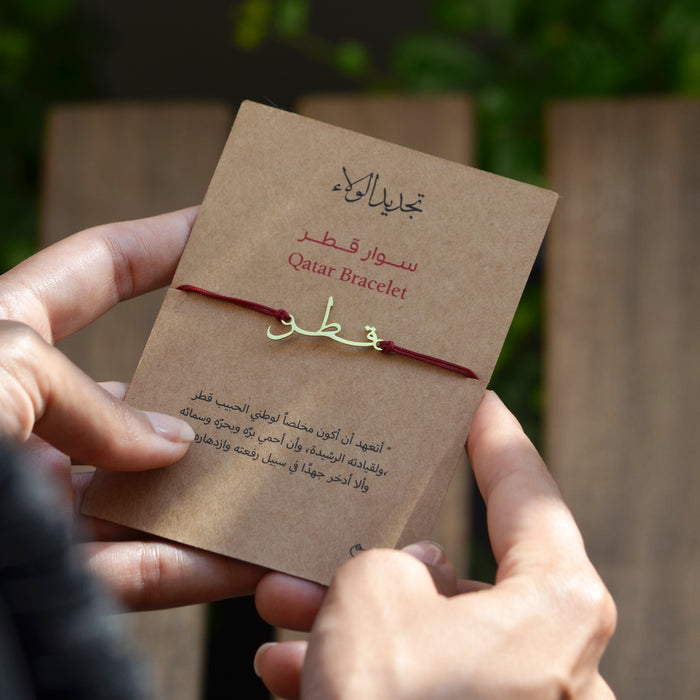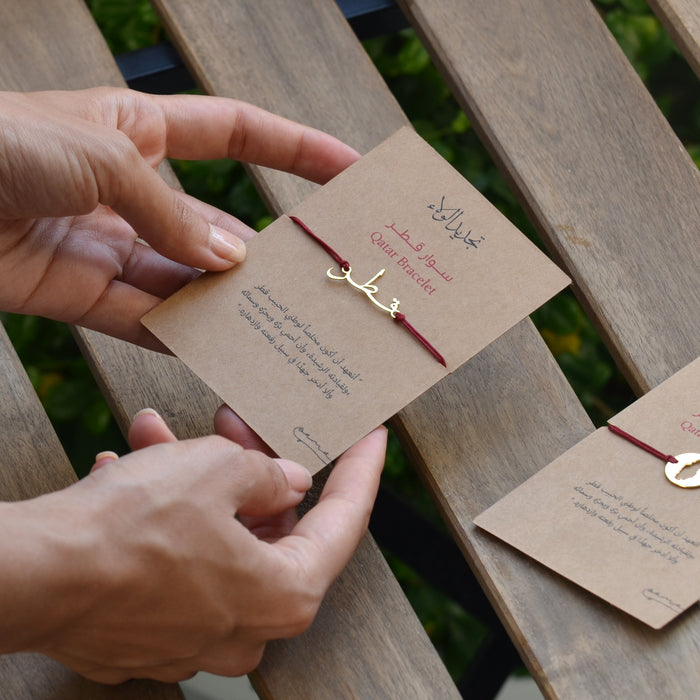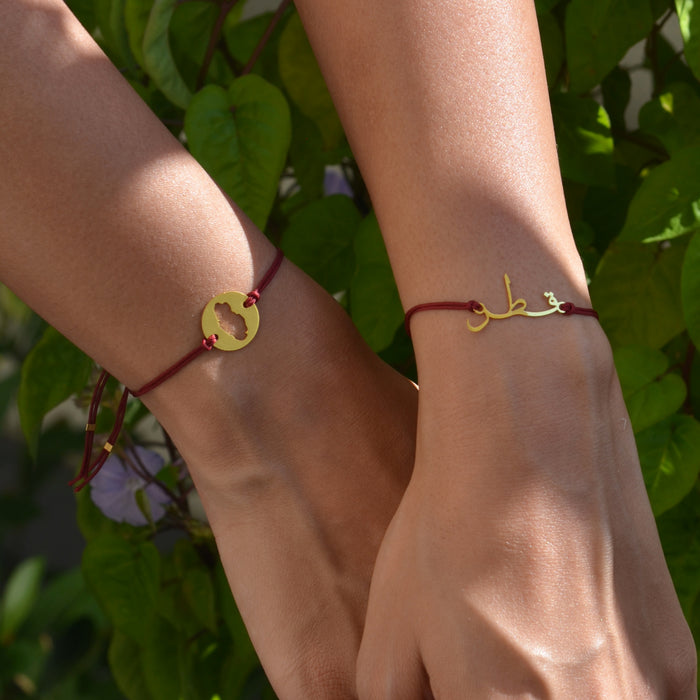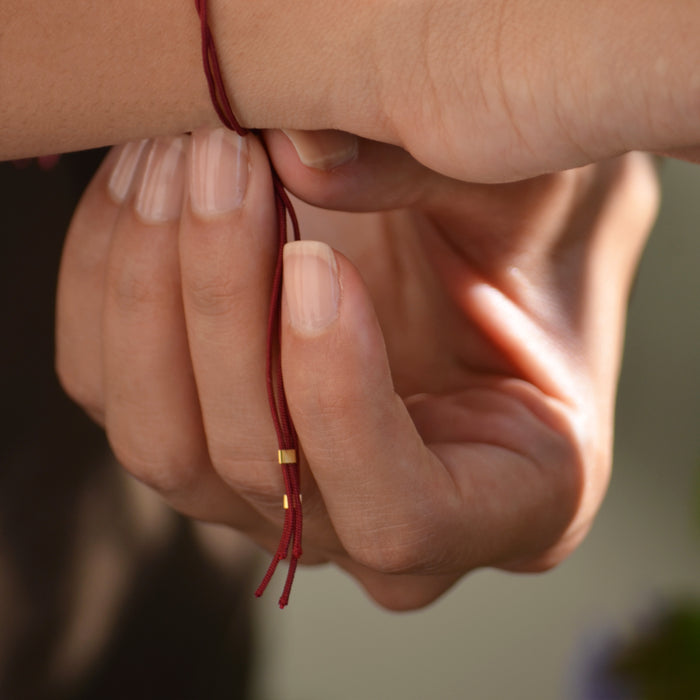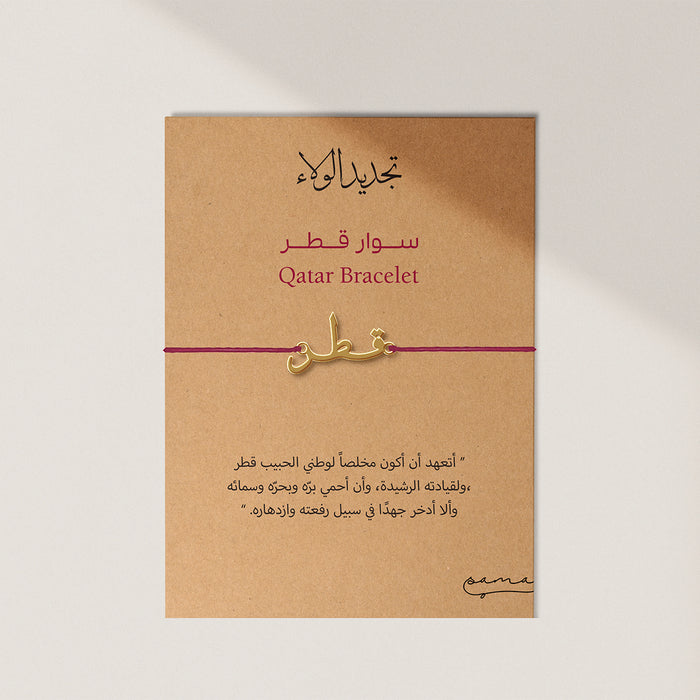 Sama's special edition Qatar National Day collection is designed to instill a sense of pride and patriotism in everyone who calls Qatar home. The design for this collection was inspired by minimalism, timelessness, and a focus on sustainability, and celebrates different aspects of Qatar and its culture. Phrases from well-known songs and poems and symbols such as the Qatari flag and the map of Qatar have been used to create a renewed sense of loyalty and love for Qatar on this momentous occasion.
All the products in this collection are unisex so they can be worn by everyone at any time, and together, we can celebrate the unification of Qatar and the resilience of its people.  
Your Qatar name bracelet is stainless steel and hypo-allergenic, making them durable, long-lasting, and perfect for sensitive skin.  
Caring for Your Bracelets: 
Prevent harsh chemicals such as bleach and chlorine from touching your jewelry 
Remove your jewelry before swimming in chlorinated pools 
Clean your jewelry using gentle cleaners that are safe for stainless steel 
Store your stainless-steel jewelry separately in a fabric-lined box or a cloth pouch