Sama Music Box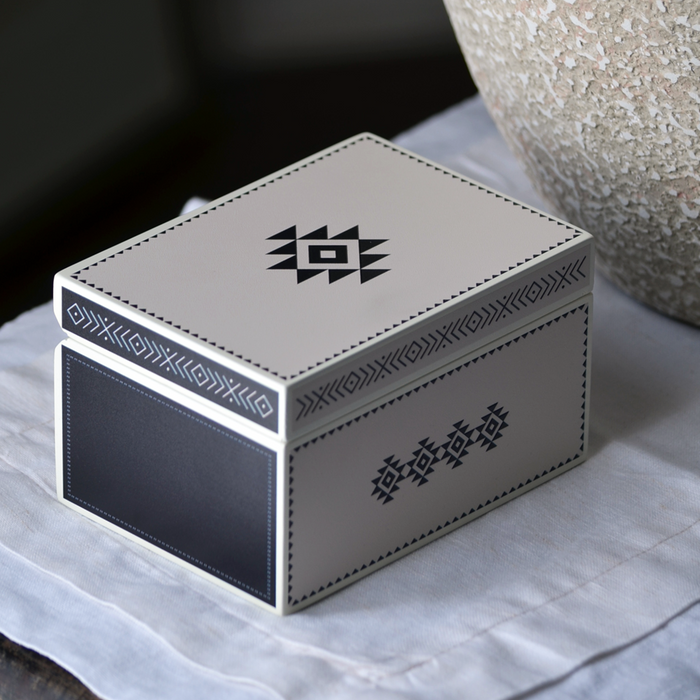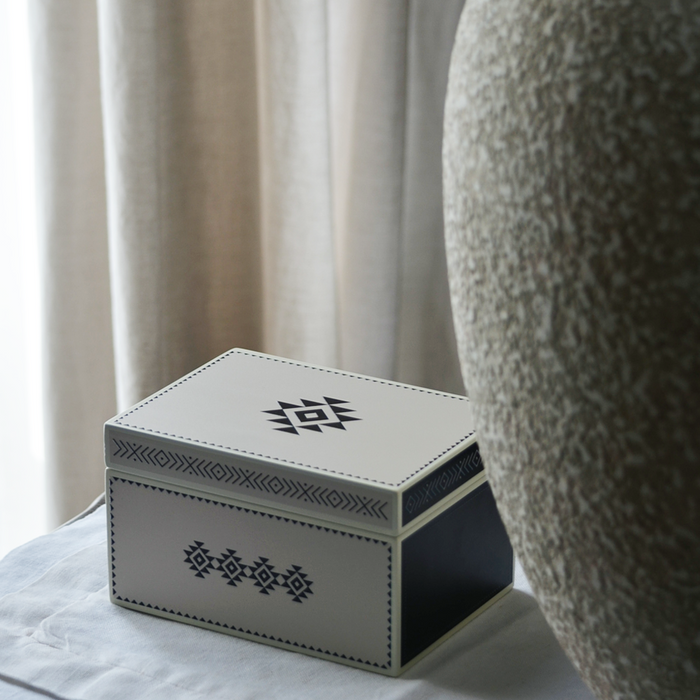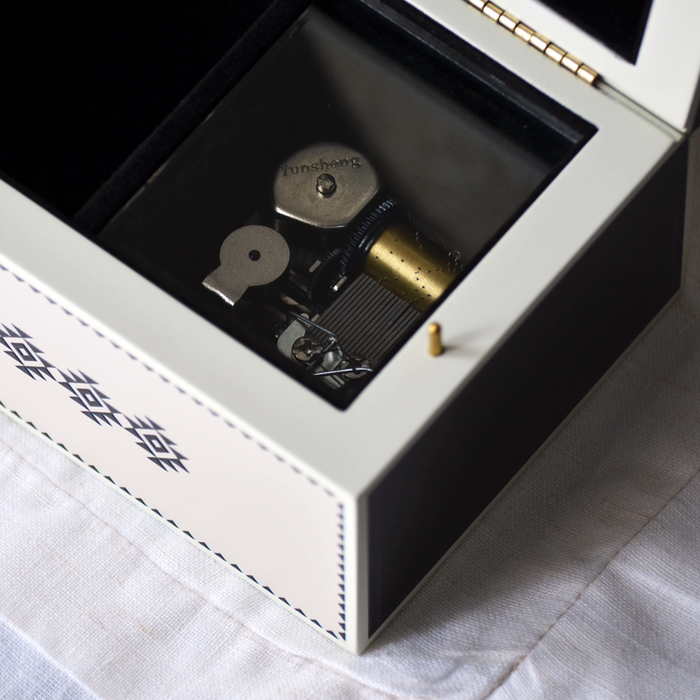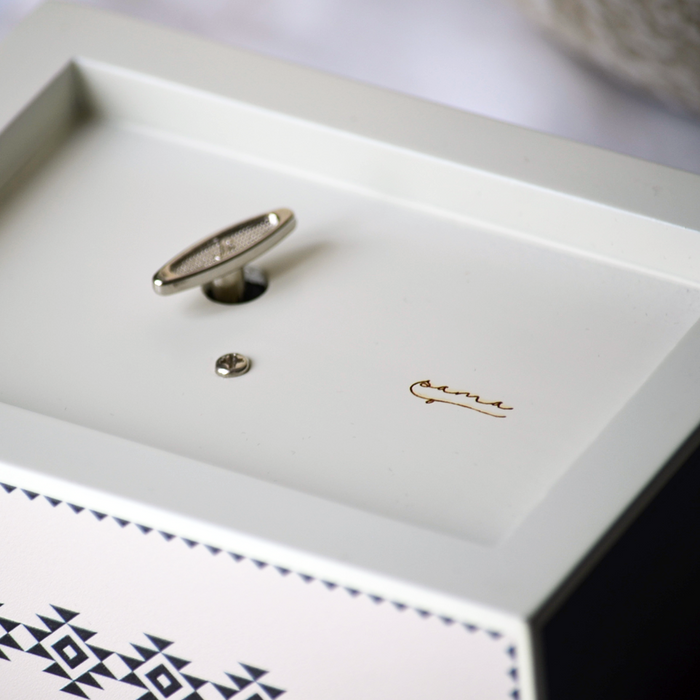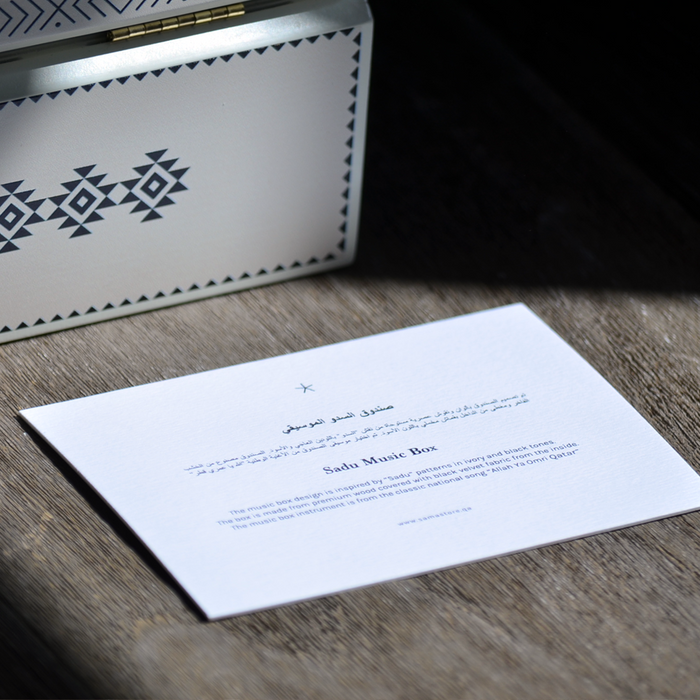 A perfect gift idea to share your culture and heritage!
We offer the classical and Sadu-inspired patterns music box.
Our music box is the epitome of timelessness, culture, and minimalism. It evokes patriotism and nostalgic memory while listening to the melody of the Allah Ya Omri Qatar. This art piece is specially handcrafted and ethically sourced from the finest quality wood, with an exclusive design inspired by the Qatari culture.
Dimension: Box Size is 14 *10 *8 cm
Design: Sadu-Inspired Patterns in ivory and black tones
Melody: Allah Ya Omri Qatar
Packaging: One music box inside a multi-functional magnetic box.